William Kentridge: The Refusal of Time

Role: Supporting Lab Director, Suelin Chen
2011

---

Exhibit Details
The Laboratory at Harvard

The Lab's annual Fall Exhibition and Celebration will feature 11 student projects and the US premiere of a short film by South African artist William Kentridge. Don't miss it! Friday, September 23rd, 6-9PM, FREE and open to the public.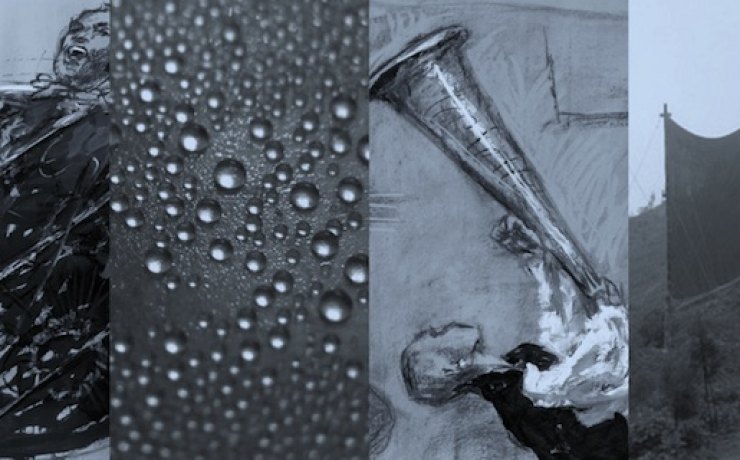 Experiments in the Arts and Sciences
Engineering Sciences 20: How to Create Things and Have Them Matter was a class taught in Spring 2011 by David Edwards, Rob Howe, and Beth Altringer. Come see the projects developed in this class and in Cape Town over the summer on Friday, September 23rd at The Lab's annual Exhibition and Celebration!

September 23rd, 2011
Click here to download Fall Exhibition Media Kit

This year's exhibition will highlight an original short film by South African artist William Kentridge developed for the 10th experimental exhibition at Le Laboratoire in a collaboration with Joseph Pellegrino University Professor Peter Galison, and various art and design projects by talented students from Harvard University and around the world!

Friday, September 23rd / 6-9 PM /// 52 Oxford St., Lower Level / Cambridge, MA 02138

The Lab @ Harvard kicks off its debut year as a curricular program of the Harvard School of Engineering and Applied Sciences with its annual Fall Exhibition of works-in-progress on September 23rd, 2011. The Lab is an experiential education and exhibition program where Harvard students, in collaboration with students, artists, designers, and scientists from around the world, dream up projects with global social impact at frontiers of science.

Each year, The Lab exhibits the work of an internationally acclaimed artist or designer alongside early-stage work of students. The program is catalyzed by a summer innovation workshop at our partner cultural center in Paris, Le Laboratoire, which brings Harvard students together with students from a network of similar artscience labs around the world (Dublin, Paris, Singapore, Dhahran, Oklahoma City, Boston, Minneapolis), and has led in recent years to the exhibition and development of innovations ranging from breathable foods to soccer balls that generate energy with a kick.

This year's exhibition highlights the US premiere of an original film by South African artist William Kentridge, developed for The Refusal of Time exhibition at Le Laboratoire in Spring 2011 as part of a collaboration between Kentridge and Harvard Professor Peter Galison. The project explores changing notions of time—from absolutes to relativity and black holes– and will continue to develop leading up to the next documenta (13) in Kassel in 2012. Student design projects exhibited this year all originated with the annual educational theme of The Future of Water, and range from fog-harvested water to plastic that dissolves into seeds. Multiple Harvard student projects will be exhibited alongside selected projects from partner programs in Paris and Saudi Arabia.

Doors open to this year's exhibition at 6PM, followed by a colloquium at 7PM entitled Learning with Kentridge – Thoughts on Experiential Education at Harvard. Speakers will include Peter Galison, Cherry Murray, and Susan Dackerman with moderator David Edwards, Faculty Director of The Lab. The colloquium will be followed by the US premiere of the William Kentridge film The Refusal of Time, Prologue–Anti-Mercator and a reception and celebration starting at 8PM.

Light refreshments served. Dress to impress.

Free and open to the public.

UPDATE: Click here for the video from the 2011 Fall Exhibition!